Our mission is to collectively nurture the African American community through an Afrocentric Approach to violence reduction. Central to this resistance pathway is our desire to promote what we refer to as Urban Quilombos. An urban quilombo is a space of resistance that is realized by meeting residents of our community where they are and reminding them of who they are from a historical, spiritual, cultural, sociological, and psychological lens. The urban quilombos are manifestations made possible through Africanisms, or what is also known as African retention. Integral to our mission is the recognition that Africanisms are the spaces where our sense of self survived African chattel slavery. Africanisms are visible through the lens of African culture, within the fine arts such as R&B, Hip/Hop, and Jazz/ Blues music, dance, storytelling, and both the written and spoken word. The Art of NOYZ has discovered that sporting activities that teach teamwork, unity, and collective achievement, nurtures self-esteem and can serve as pathways where African retention becomes a source of personal and collective power. The mission of Art of Noyz includes addressing trauma from both a clinical and spiritual backdrop through utilizing what Howard Thurman once called "The Listening Ear." This effort provides for the utilization of both licensed clinicians and spiritual counselors. This Afrocentric outreach is a holistic effort committed to embracing historical remembrance, through African ritual, to both those who have fallen to violence and those whose birth presents us with fresh hope. Art of NOYZ's outreach efforts include nurturing an intergenerational entrepreneurship spirit through mentorship, issue tackling teachings, conducted both in the barber and beauty shops, and utilization of martial arts as a space that generates respect for saving rather than taking lives. The emphasis on spatial transformation through African ritual converts violent space into a sacred space of peace, unity, and community enrichment. Inherent in our project is consistent mining of the creative genius we dare to believe already exists in the African community. This creative genius of our community comes alive in black and brown children when we intentionally create safe spaces where consistent dialogue, education, and the spirit of Ubuntu "I can because We are" can flourish. The ART of Noyz Actively Restoring Together is a collective effort to stop waiting for others to repair a wall we have the abundance of creative genius to restore ourselves.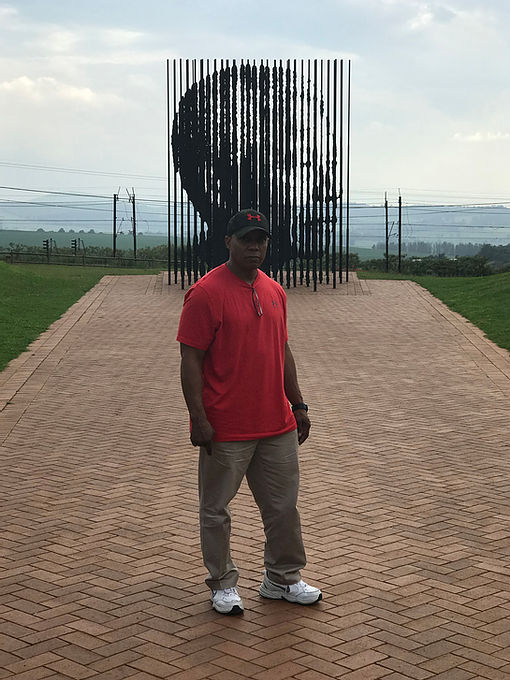 To develop an Afrocentric practice of outreach both inside and outside our sacred spaces of the church, temple, mosque, synagogue, or Kingdom Hall, we must acknowledge the community's sacred spaces.  Art of NOYZ refers to the areas where this occurs as the "urban quilombos." These were spaces, whereas early as 15th century Brazil, enslaved Africans escaped to locate holistic healing and construct an alternative community of freedom. In the Quilombos community's liminal space, our AFRICAN ancestors fled and planned a pathway of resistance against the sugar plantation owners that enslaved them. The vision of Art of NOYZ   does not include creating an armed resistance against people of a lighter hue but rather removing the residue of oppression that fuels a hindrance to constructive opposition. The resistance inherent to this vision begins when we enter intentionally into the process of nurturing the greatness that already exists in our communities. We suggest to our beloved community that to establish the urban quilombos, spiritual quilombos within the human spirit must be encouraged within the people we engage with every day. Our community engagement must remain consistent whether at the local grocery store, parks and playgrounds, schools, barber and beauty shops, and yes, even liquor store parking lots. This constant engagement is essential because in experiencing a spiritual quilombo, we must first accept that God inhabits both the people and the places residents frequent spiritually and physically within the beloved community.
The concept of urban quilombos involves moving the body and reorienting it to another physical and psychic space, a space of alternative possibility.
  This effective outreach requires going outside of our brick and mortar comfort zones and connecting with social service agencies, religious organizations, community activists, and concerned neighbors who are already working in the surrounding community. An urban quilombo is rooted in the fact that wherever you are in your journey, the help we often long for is just a brother or sister away. For a shift to take place in much of the violence taking place in the African community, our understanding of where the sacred occurs must move beyond the static spaces of isolated religious fellowship. We must contagiously arrive at both an individual and collective wisdom, that our African Ancestors understood that there was no separation between the sacred and the secular. Finally, at the core of this vision is the principle of Ubuntu, "I can, because we are." Art of Noyz Ministries believes the humanity we desire for others must mirror the humanity we desire for our own lives.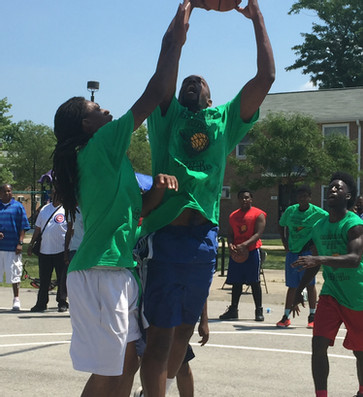 A

ctively


R

ebuilding


T

ogether
N = Numinous: the powerful personal experience of being overwhelmed yet inspired.
Having the Courage (of heart);
a boldness to challenge and tear down obstacles or walls of oppression that block greatness within our community.
A profound sense of the beauty of the universe that triggers a deep emotional response. A deep caring for your community that nurtures a desire to transform words into actions.
Zeal; enthusiasm; alacrity; Having a passion or eagerness to serve our community.
THE SPACE WHERE THE SPIRIT OF OUR ANCESTORS AND THE AFRICAN AMERICAN COMMUNITY PARTNER WITH GOD TO NURTURE CREATIVITY, CONFLICT RESOLUTION & COLLECTIVE ACHIEVEMENT.
We kept at it, repairing and rebuilding the wall. The whole wall was soon joined together and halfway to its intended height because the people had a heart for the work.

Nehemiah 4:6 Message